Fish4Pets is an independent company based in rural Worcestershire in England. Our principle brands are Fish4Dogs and Fish4Cats and we have subsidiaries in Benelux, Norway and the USA.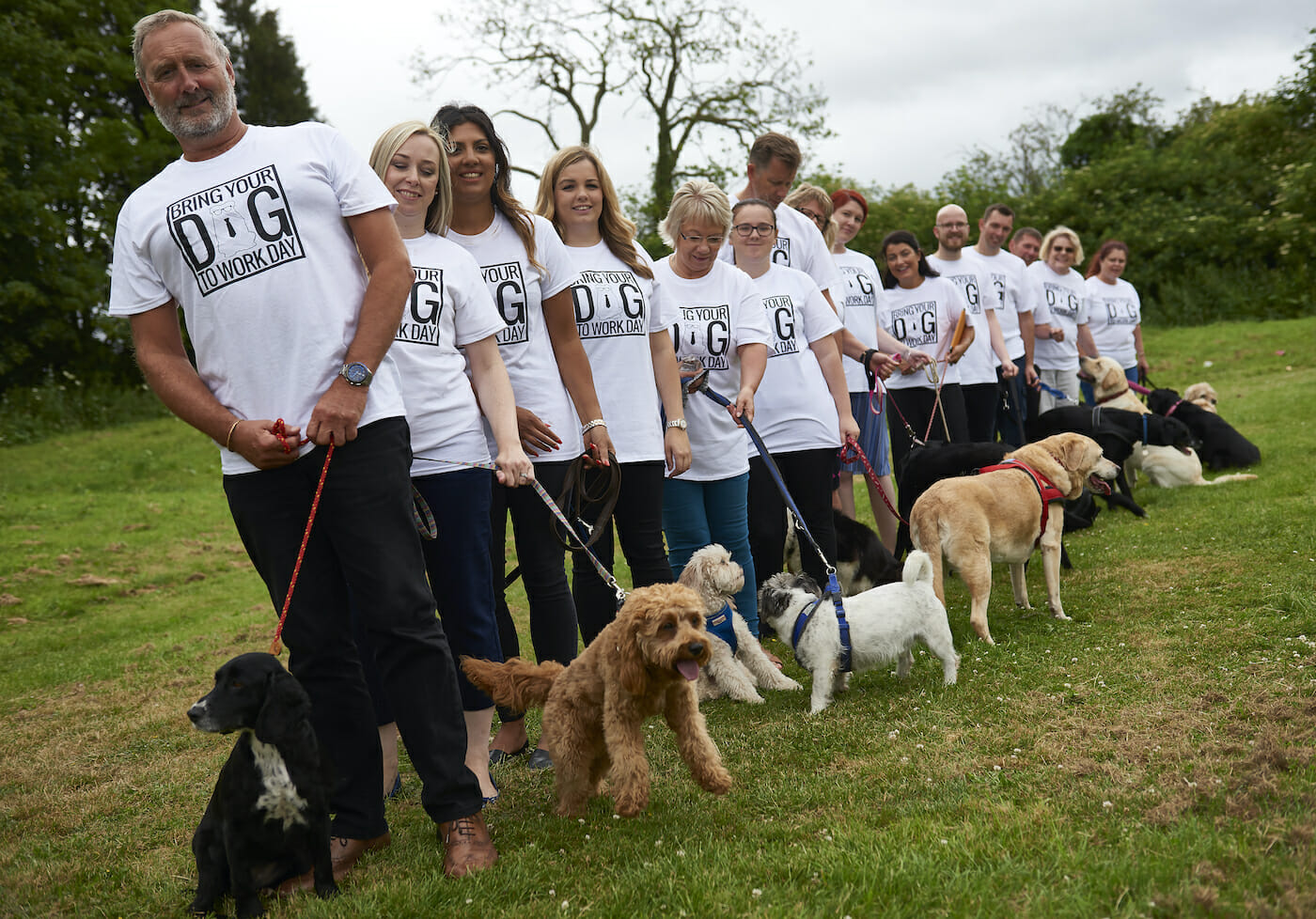 International experts in pet nutrition
Fish4Pets is a privately-owned, small, award-winning company at the heart of premium pet food manufacture.
We have an expert team of 50 staff with a shared passion for exceptional performance and the health and wellbeing of dogs and cats.
We have global experience in sourcing, manufacture, production, sales and export. Our customer service team is friendly and first class, and our UK and international sales and distribution network covers 34 countries around the world.
Origins
Fish4Pets formed as Fish4Dogs Ltd in 2004. From the start we have diligently manufactured our products from premium quality fish that was not being used in the human food chain. This way, we are taking an otherwise wasted precious natural resource and turning it into deliciously tasty and healthy food and treats for dogs and cats.
As a company so passionate about pets, it's no surprise that they are a central feature of 'normal' office life and on any one day, there can be anything from 5 to 10 dogs in the office. The office dogs are Wanda, Rodney, Chego, Willow, Mango, Jasper, and Hendrix with occasional appearances from Whiskey, Digby, Dash, and Sadie. The fact that we have so many dogs in the office is a constant reminder that the health and well-being of pets is at the heart of everything we do.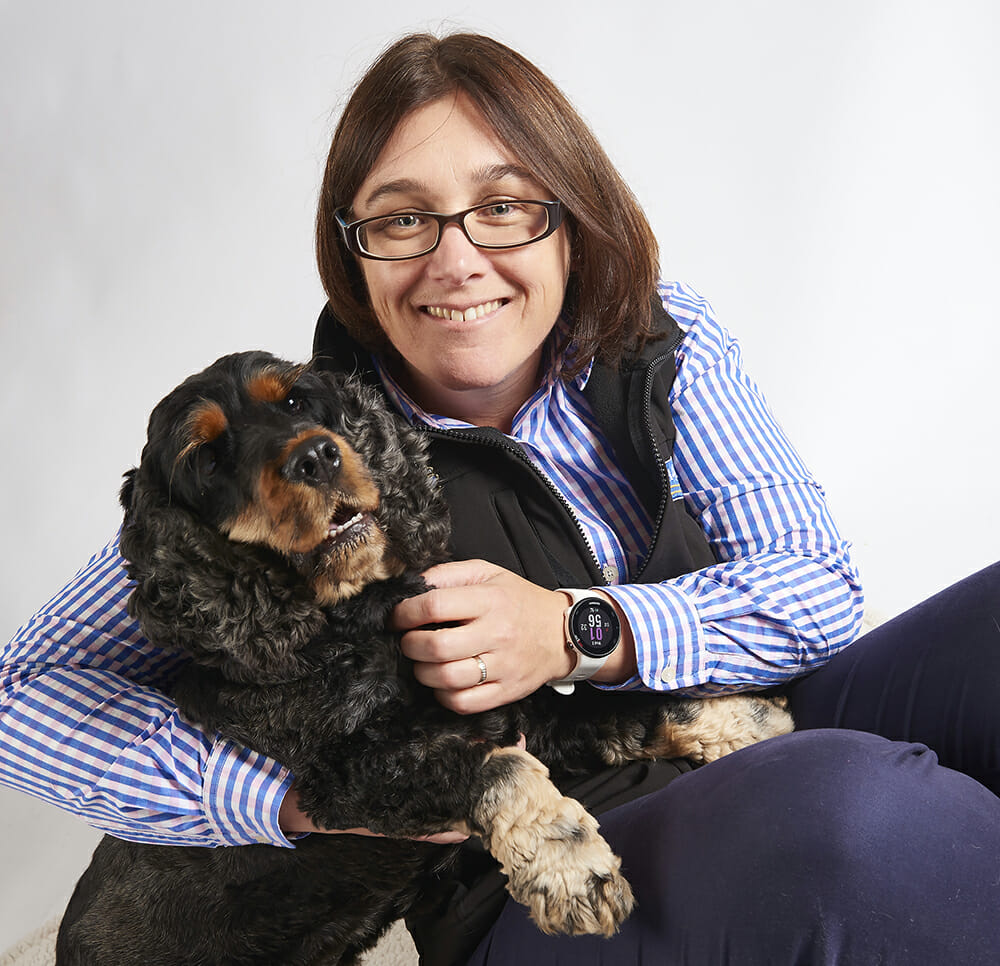 Our accreditation
All manufacturing facilities outside of the UK adhere to FEDIAF Codes of Practice.
Additionally, our UK sites are BRC (British Retail Consortium) and ISO accredited.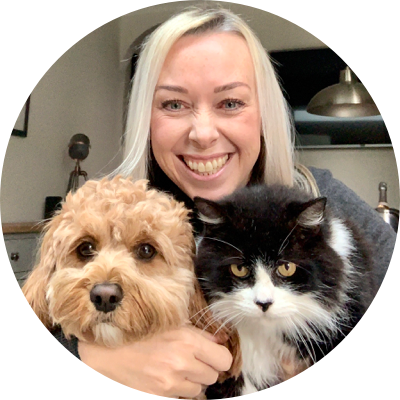 'We LOVE Fish4Pets! Albert and Rodney go wild for the tasty flavours, and I'm happy too knowing I'm feeding them a natural, healthy diet.''
CARLY BAKER - MARKETING MANAGER
INTERNATIONAL
DISTRIBUTOR NETWORK
At Fish4Pets we work in partnership with a network of international distributors, each with exclusive rights within their territory.
We jointly design and implement brand building activity to our mutual benefit.
If we have no presence in your market, and you are interested in becoming an international distribution partner for our brands, please contact us.
You can view all international distributors on our interactive map.
OUR VALUES
WHAT WE'RE FAMOUS FOR
First
We are pioneers of fish. We were the first pet food company to believe in the health benefits of fish for pets. We use fish as the only animal protein in all our products.
Innovation
We take quality fish and marine products that are not utilised by the human food chain and create beautifully balanced food and tasty, nutritious treats. This innovative approach is increasingly copied but never bettered.
Sustainable
From our humble beginnings we have only ever used fish products from sustainable sources. We are members of the pet food sustainability coalition and are constantly looking for ways to continue our journey towards becoming a completely sustainable company.
Healthy
We can all recognise the healthy benefits of fish in a human diet, and it's the perfect protein for our dogs and cats too! Not just healthy, but they find it adorably aromatic and deliciously tasty. We love dogs and we put their wellbeing and welfare at the heart of everything we do. We want to continue to build relationships with others that share our passion for celebrating happy and healthy pets.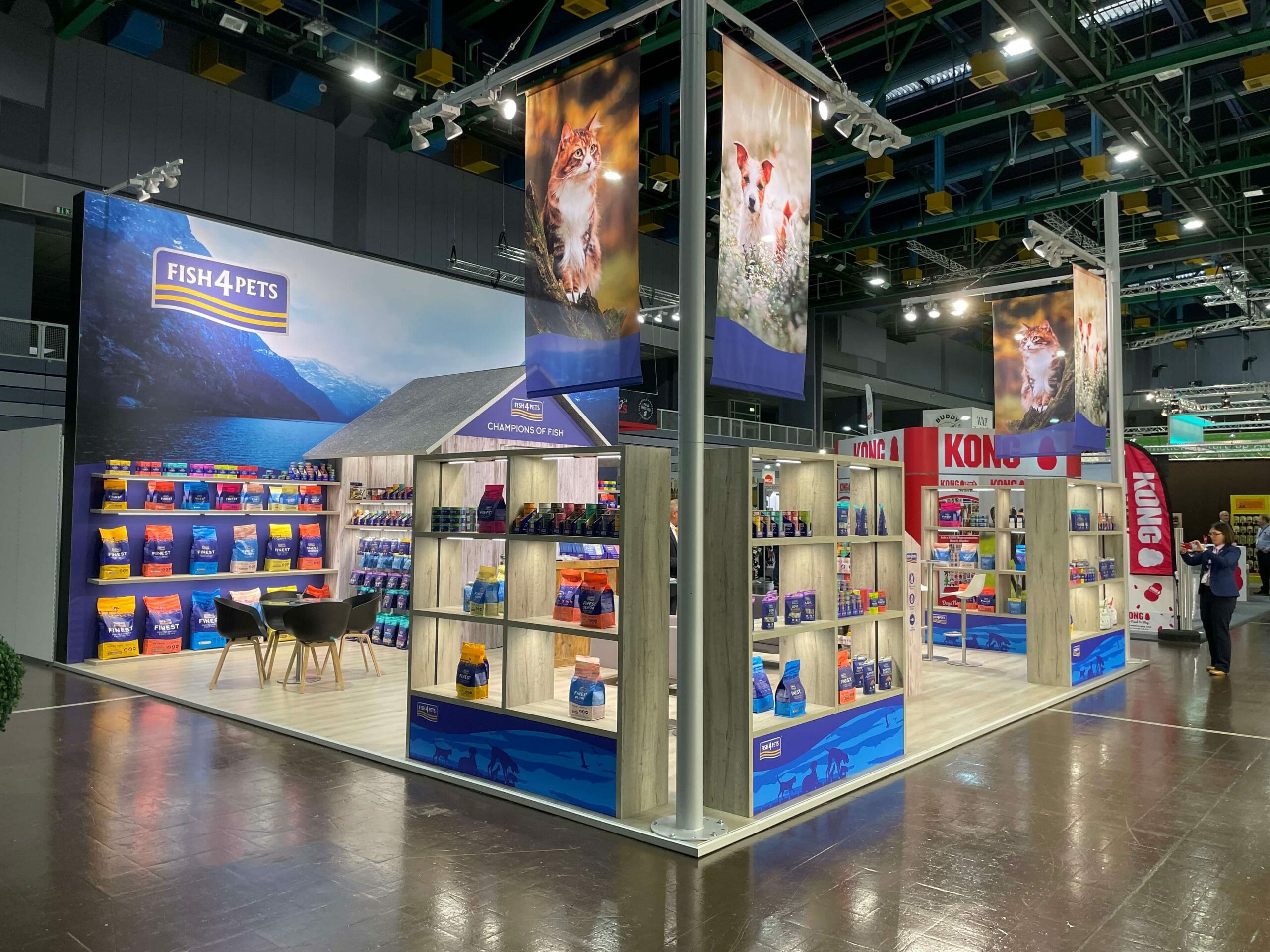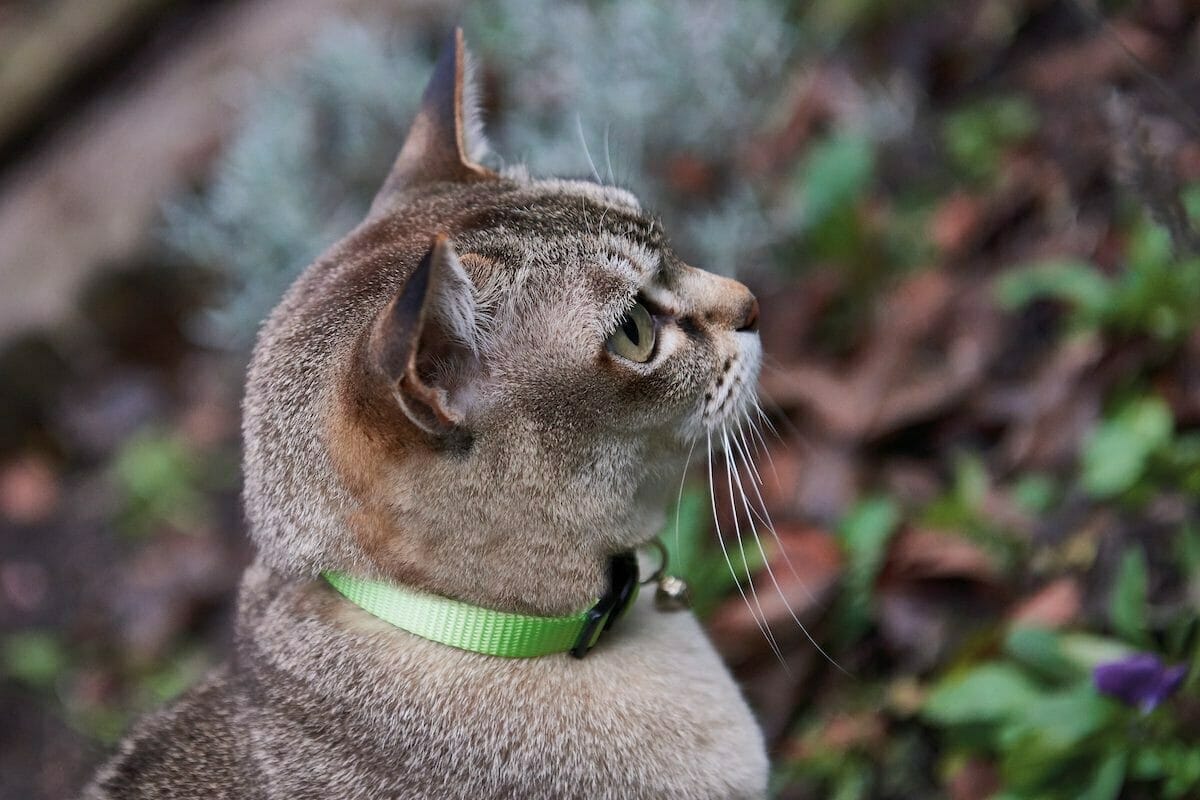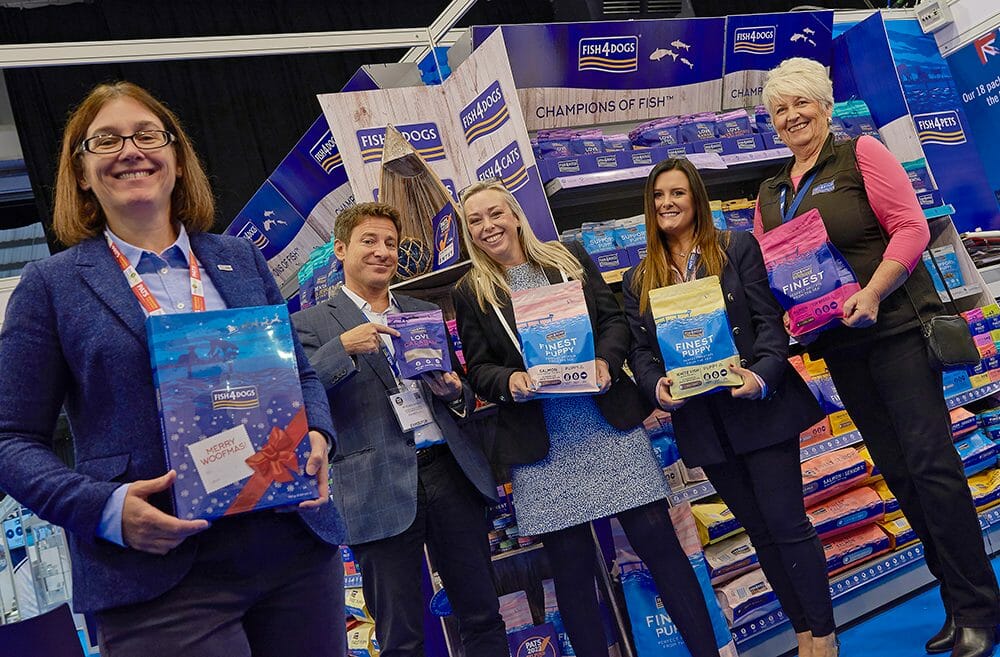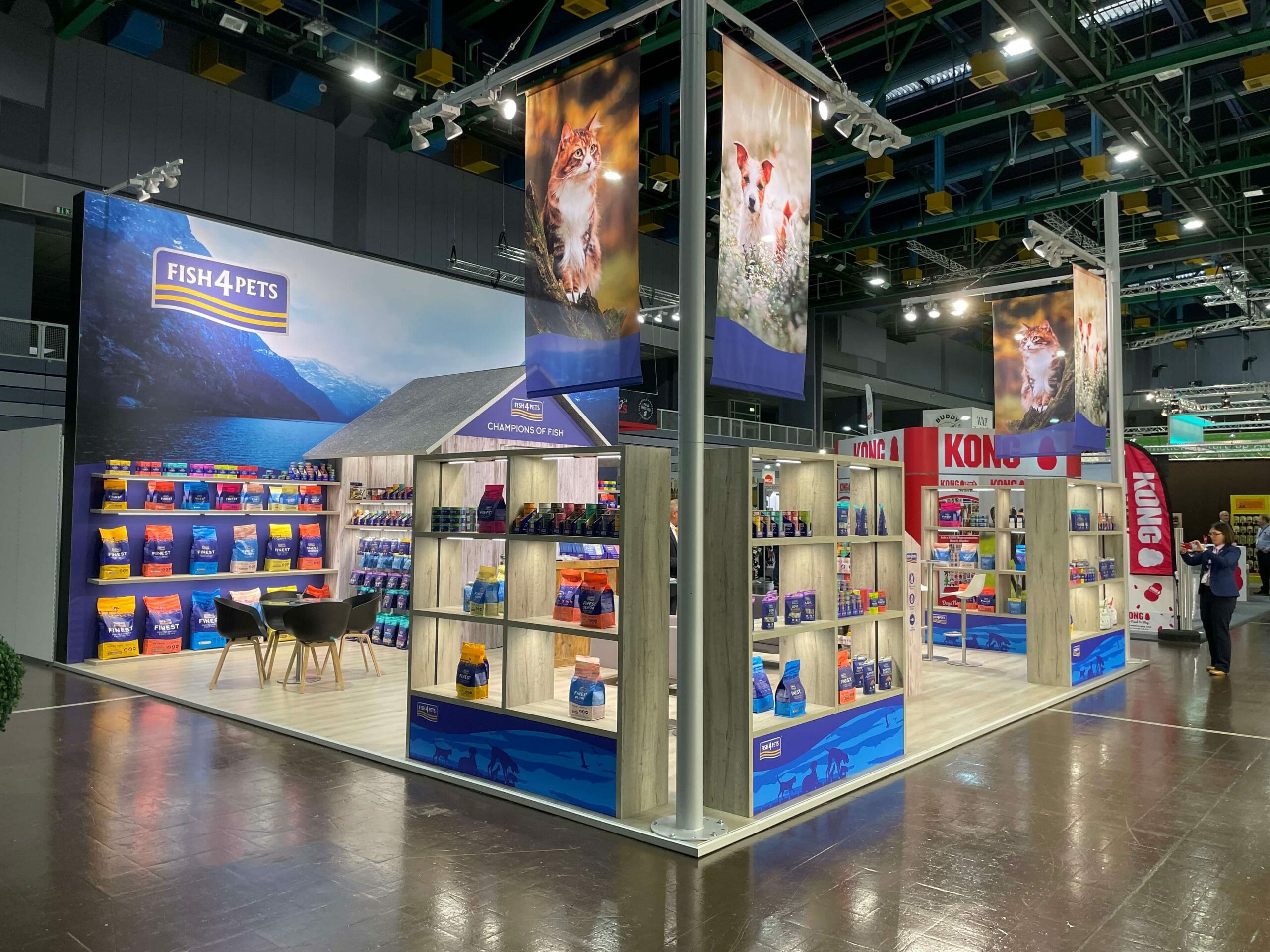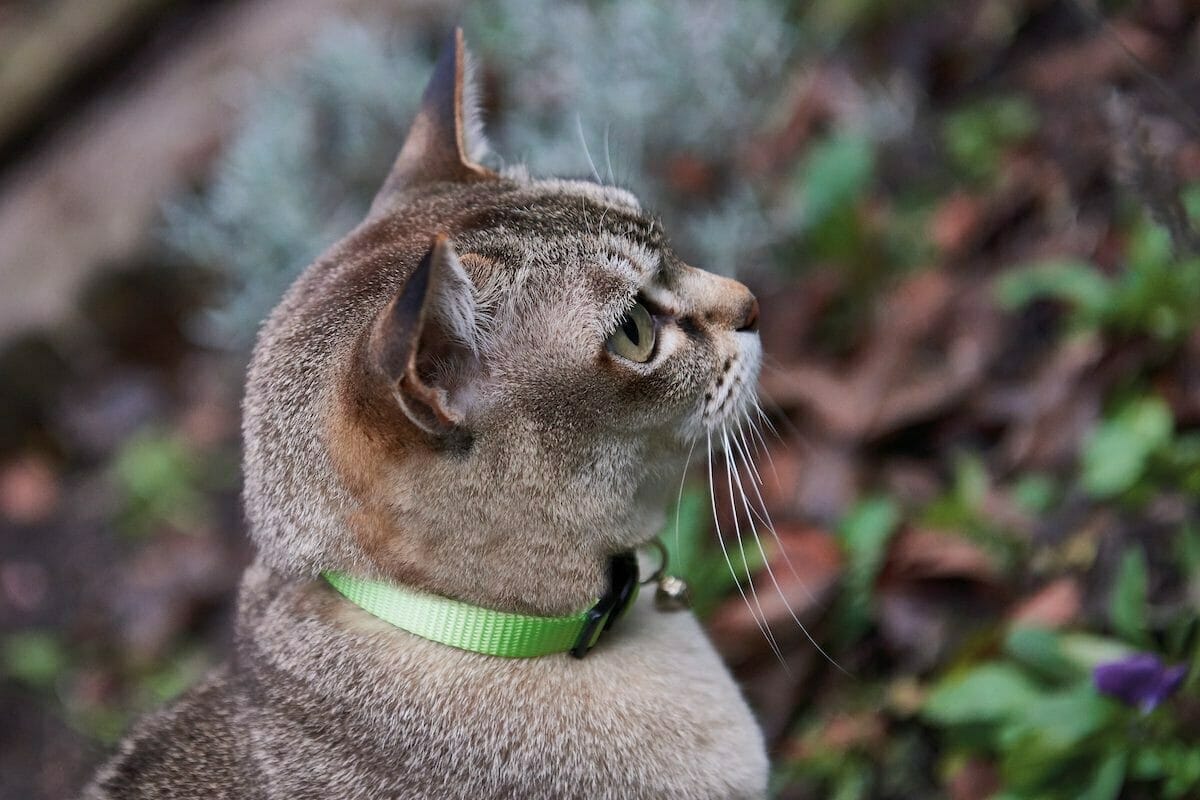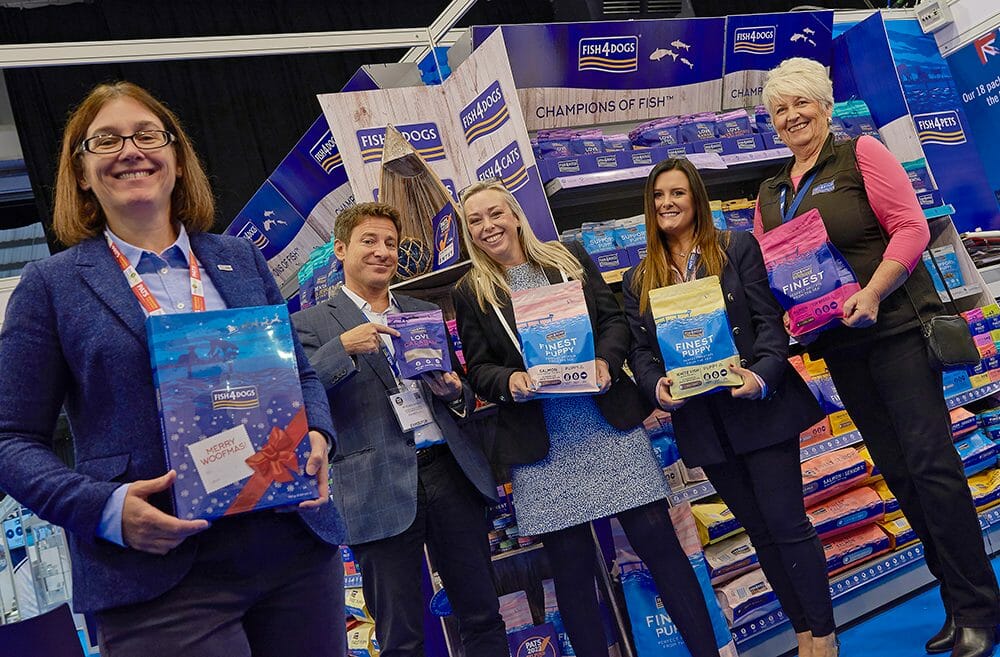 A STAND OUT BRAND
Our name
We have a clear and recognisable name, which is easy to remember. The only purely fish-based brand of pet food.
Our standards
We are the only brand of fish-based food and treats in Europe. This gives us several advantages: we are different, we are unique, we are the specialists in what we do, and we can shout about the benefits of fish.
Our positioning
We are a true challenger brand, and although relatively small we have a big presence.
Exacting standards
Quality marketing
Professional, high-performance teams
Wide and exciting number of sponsorships and ambassadors