We create recipes that address the specific needs of your cat, whilst also satisfying their sometimes picky preferences for taste and texture.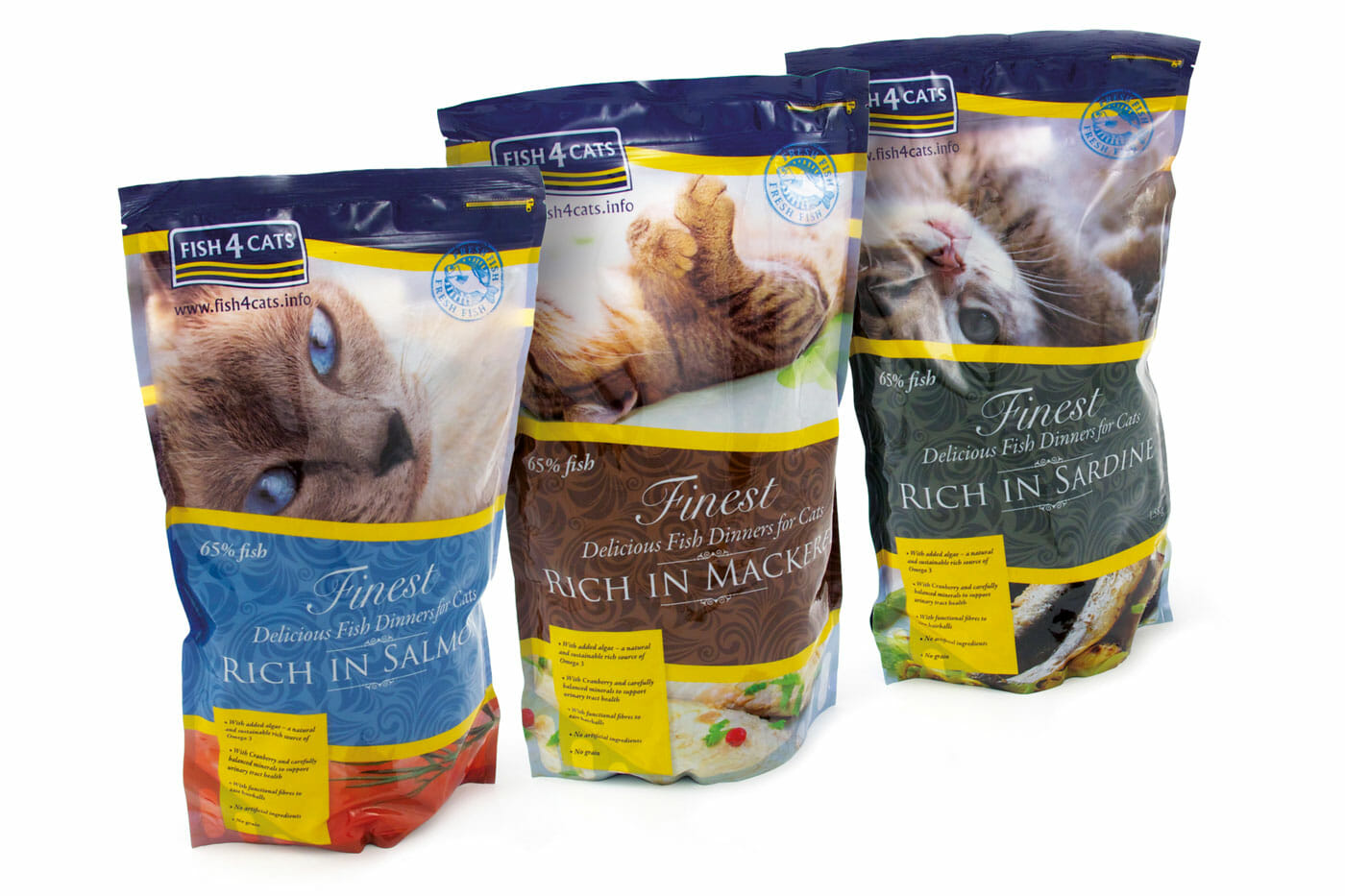 FINEST
COMPLETE DRY FOOD
Our triangular shaped kibble encourages your feline to chew, helping to clean teeth and remove plaque and tartar build up, which is a common problem amongst many cats.
Fish4Cats® Dry Complete Food was one of the first to add natural support, ingredients include algae, cranberries and sweet potato. Available in three flavours – Salmon, Mackerel and Sardine – our Fish4Cats® Complete Food contains 65% fish, including 22% fresh fish and has one of the highest fish contents in the cat food market as well as providing a high amount of protein.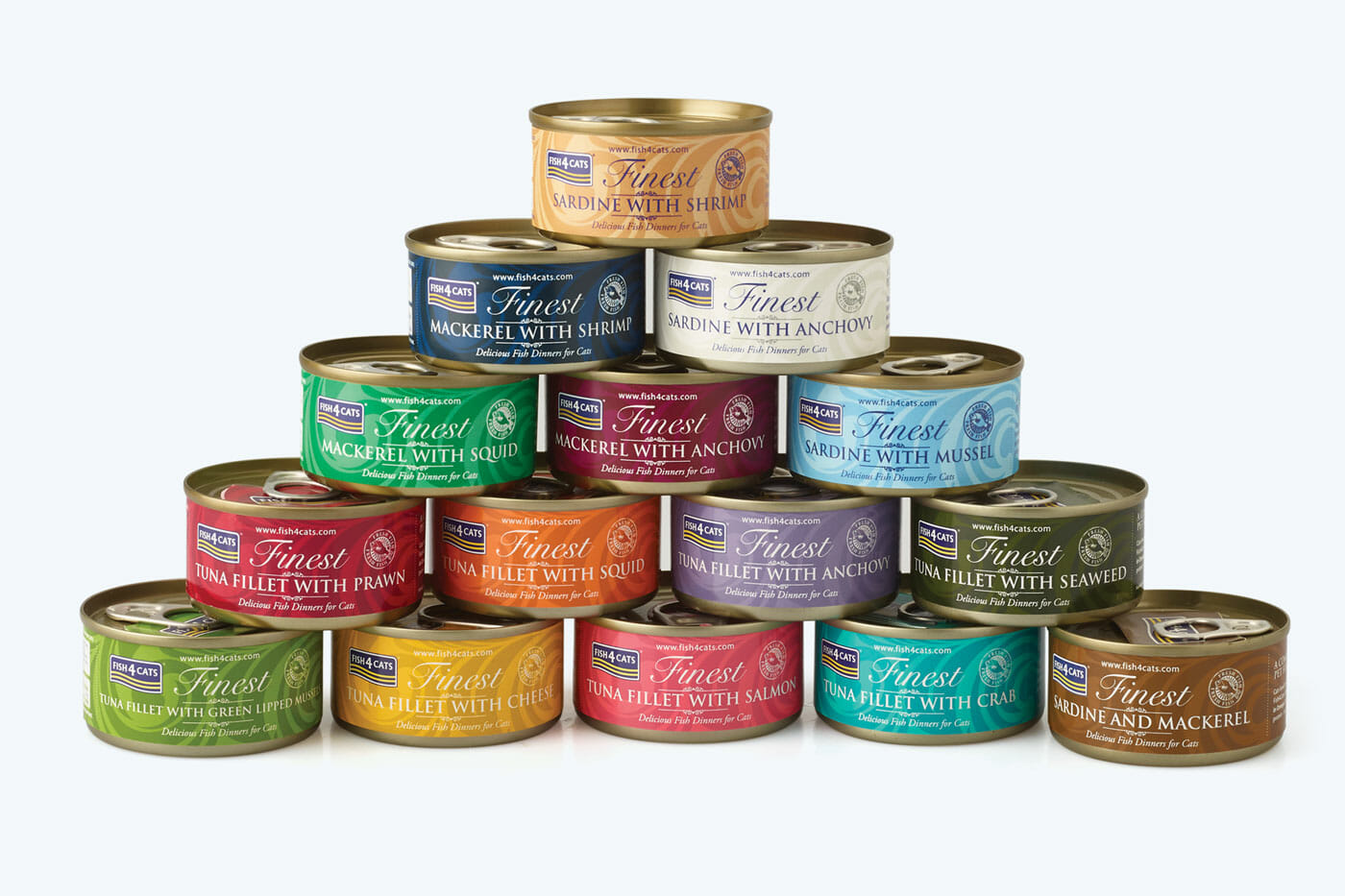 FINEST
COMPLEMENTARY TINNED FOOD
Cats adore the taste of fish, and with 15 different varieties of tinned wet food, including a range of luxurious ingredients, there is plenty there to tempt even the fussiest of felines.
With its very high fish protein content, packed with natural ingredients Fish4Cats® Wet Food is one of the healthiest ways to treat your cats.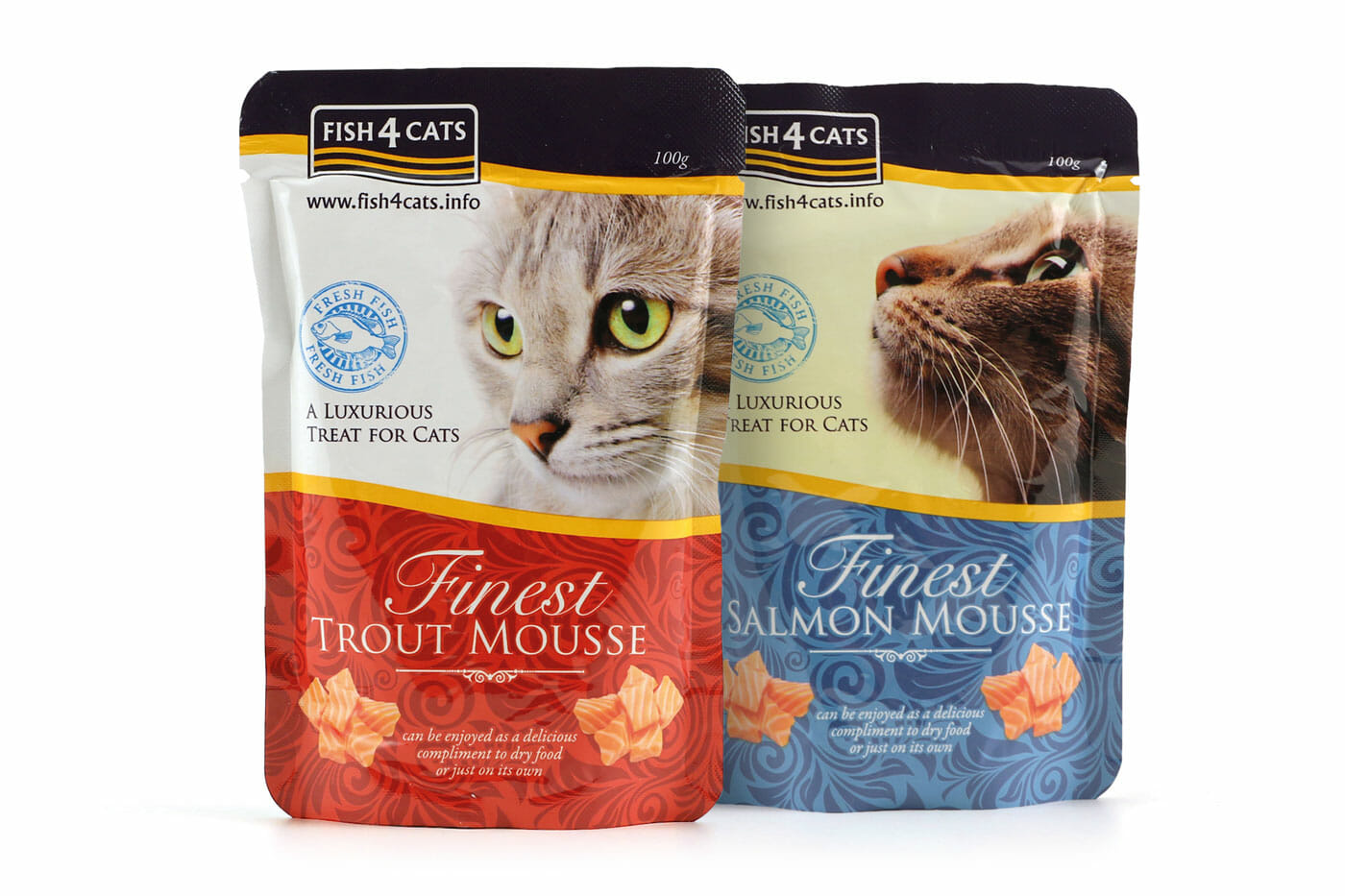 FINEST
COMPLEMENTARY MOUSSE
Our mousse works as an ideal mixer with the Fish4Cats® Complete Food or it can be fed on its own as a luxurious treat.
Fish, seaweed, carrageenan and water are gently whipped to give the mousse a light, airy texture.
Available in two flavours, Salmon and Trout, the mousse has a very high protein content, containing 91% fish.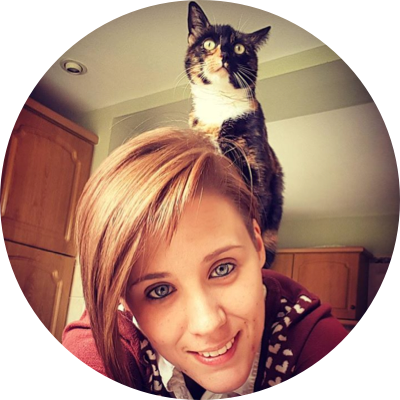 "This is Jaz! As you can see she is friendly and a little cheeky. Every day she makes me smile whatever circumstances surround me. Thank you Jaz for being positively pawsome!"
KIRSTY ASHMEAD, CUSTOMER SERVICE ADVISOR